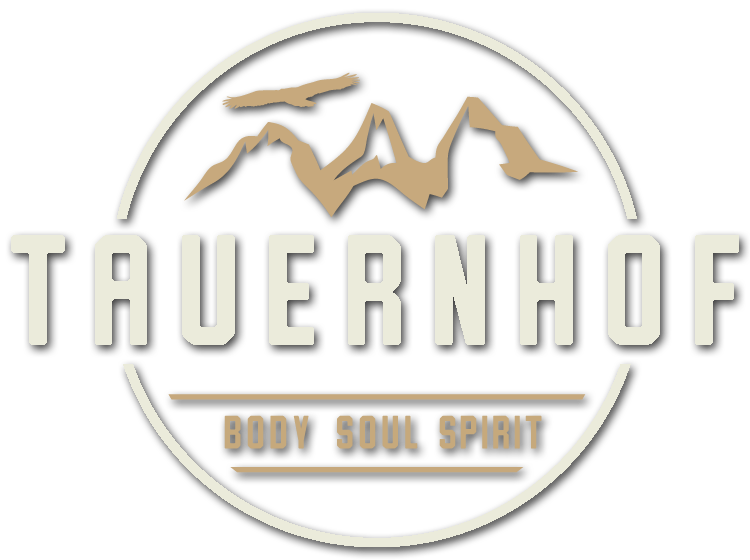 Risikomanagement am Tauernhof
im Zusammenhang mit SARS-CoV-2, Fassung vom 13.5.2021
A) Allgemein
Ab 19. Mai 2021 dürfen Beherbergungsbetriebe wieder vollständig öffnen. Gäste, Studenten, Praktizierende Studenten sowie Mitarbeiter, welche am Tauernhof wohnen, gelten grundsätzlich als eine gemeinsame Gästegruppe.
Was ist eine Gästegruppe?
Eine Gästegruppe umfasst jene Personen, die gemeinsam in einer Wohneinheit gemäß den vorgesehenen Bettenkapazitäten untergebracht sind. Diese kann auch aus Personen aus unterschiedlichen Haushalten bestehen. Die Gästegruppe ist Personen, die im gemeinsamen Haushalt leben, gleichgestellt und kann damit den Mindestabstand von 2 Metern zueinander unterschreiten. Dies gilt auch für die gastronomische Einrichtung, sowie den Fitness- und Wellnessbereich des Beherbergungsbetriebes.
(www.sichere-gastfreundschaft.at/beherbergung)
Angehörige einer Gästegruppe (Abs.5) sind Personen, die im gemeinsamen Haushalt leben, gleichgestellt. (BGBL §7 Abs. 6)
B) Maßnahmen
Um die Sicherheit der Gästegruppe und Mitarbeitenden zu gewährleisten, sind folgende Regeln zu beachten:
1. Gäste müssen ab 19. Mai 2021 beim erstmaligen Betreten einen gültigen Nachweis über eine geringe epidemiologische Gefahr (Test, Impfung, Genesung) vorweisen. Nachweise sind für die Dauer des Aufenthaltes bereitzuhalten. Kann ein Nachweis einer geringen epidemiologischen Gefahr nicht vorgelegt werden, ist ausnahmsweise ein SARS-CoV-2-Antigentest zur Eigenanwendung unter Aufsicht des Betreibers einer Betriebsstätte durchzuführen. Das negative Testergebnis ist für die Dauer des Aufenthalts bereitzuhalten.
2. Bei Ankunft bzw. Erstanmeldung bitte EINZELN (ausgenommen Personen aus einem Haushalt) in die Rezeption eintreten
3. Beim Betreten allgemein zugänglicher Bereiche in geschlossenen Räumen ist steht's eine Atemschutzmaske der Schutzklasse FFP2 (MNS) zu tragen
4. Auf Händeschütteln & Umarmungen verzichten
5. Hände möglichst oft waschen oder desinfizieren
6. Desinfektionsmittel stehen in allen Zimmern & öffentlichen Räumen bereit
7. WC's und Waschbecken nach Benutzung desinfizieren
8. Mund & Nasenschutz (FFP2) sind immer mitzuführen und bei Bedarf zu
verwenden
9. Beim Gang zum Buffet Hände unmittelbar vor dem Buffetbereich desinfizieren
10. Zimmer, Speisesäle, Seminarräume regelmäßig lüften
11. Der Kontakt mit Personen welche nicht zur Gästegruppe gehören wird generell eingeschränkt bzw. der mind. Abstand eingehalten und/oder NMS getragen
C) Kontakt mit Besuchern am Tauernhof
1. Gegenüber Personen, welche nicht zur Gästegruppe gehören, ist ein mind. Abstand von 2 Meter einzuhalten bzw. ein MNS zu tragen.
2. Ebenso haben Besucher den Mindestabstand einzuhalten bzw. einen NMS zu tragen
3. In öffentlichen Räumen wie BUCHLADEN und REZEPTION ist für Mitglieder der Gästegruppe sowie für Besucher ein Abstand von 2 Meter einzuhalten bzw. ein MNS zu tragen.
4. Gäste, welche nicht der Gästegruppe angehören, können derzeit nicht am Tauernhof wohnen.
D) Notfallplan bei Erkrankung
1. Umgehend eine/n Mitarbeiter/in informieren
2. Betroffene Person (Patient) in separates Zimmer isolieren
3. Eventuell Messung der Temperatur
4. Patient muss beim Verlassen des Zimmers (falls nötig) MNS tragen
5. Bei Kontakt mit Patienten (Essen bringen, Fahrt zum Arzt, etc.) MNS tragen
6. Bei Fahrt zum Arzt trägt der begleitende Mitarbeiter Handschuhe & FFP2 Maske ohne Ausatemventil
7. Es liegt im Ermessen der Verantwortlichen (Direktor od. dessen Stellvertreter), wann die Person das Zimmer wieder verlassen darf
8. Bei Verschlechterung (z.B. Fieber) einen Arzt kontaktieren (telefonisch)
9. Ein Krankentransport mit Verdacht auf SARS-CoV-2 wird über die Rettung (Tel. 14844, Hinweis: "Verdachtsfall Corona") organisiert
10. Weitere Maßnahmen lt. Arzt bzw. Behörden befolgen
11. Zimmer lt. Hygieneplan gründlich reinigen & desinfizieren
12. Entsorgung von Masken und Handschuhen
E) Zuständige Ärzte
Dr. Klaus Karrer: 03687 22589
Dr. Oliver Lammel: 03687 81081
Dr. Michaela Sulzbacher: 03687 24785
Dr. Maria Thier: 03687 22470
Dr. Thomas Zorn: 03686 22040
Diensthabender Arzt unter www.ordinationen.st
Bei Nichterreichen telefonische Kontaktaufnahme mit dem Gesundheitstelefon: 1450
Wir freuen uns auf DICH/EUCH und wünschen euch schon jetzt eine
segensreiche und erholsame Zeit bei uns,
euer Tauernhof-Team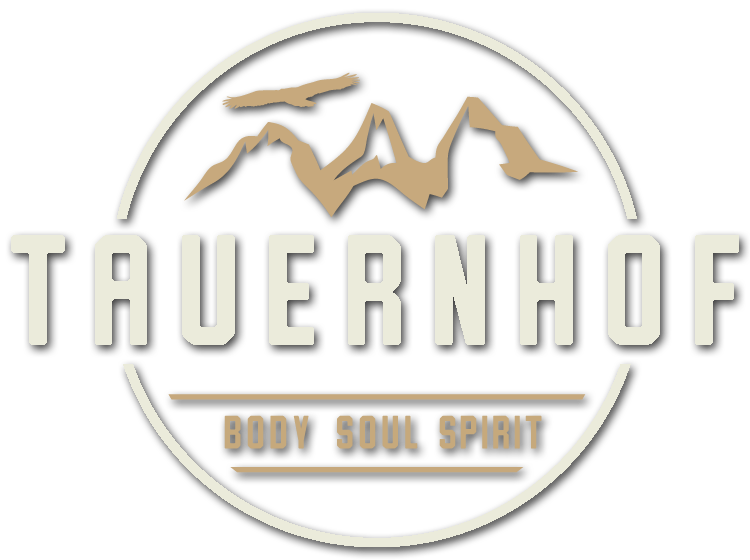 Tauernhof Risk-Management
relating to SARS-CoV-2, updated version
General Remarks
By May 19, all accommodation business (such as hotels, hostels, apartments, camps etc.) can open their doors to guests and visitors again. Guests, Students, Practical Students and Staff residing at Tauernhof are, according to the new regulations, per definition considered a closed community ("Gästegruppe").
For a proper definition of a closed community ("Gästegruppe") please check https://www.sichere-gastfreundschaft.at/beherbergung/ (currently only available in German), cf. BGBL 4. COVID-19-SchuMaV §7.
The only exception applies to the Reception and the Bookstore, where the wearing of mace-masks and keeping distance remains mandatory upon entry.
Arrangements
In order to ensure the safety of the Tauernhof community (Guests, Students and Staff) the following rules should be followed:
1. With the beginning of May 19, upon first arrival, guests at Tauernhof will have to show proof of "low epidemiological danger" (test, vaccination or proof of recovery). Proofs have to be kept at a close hand until the end of the stay. In exceptional cases, when proof can't be given, a SARS-CoV-2- Antigentest can be conducted at Tauernhof under the supervision of Tauernhof's operating manager.
2. Upon arrival and registration at the reception only ONE guest at a time is allowed to enter. People arriving from a shared household are exempt from this rule.
3. In indoor, public places at Tauernhof the wearing of a FFP2 mask in mandatory.
4. Avoid shaking of hands and hugging
5. Wash or disinfect hands as often as possible
6. Disinfectant & Hand sanitizers are available in all public and private rooms
7. Disinfect the lavatory and the sink after each use
8. Facemasks should be carried along and used when necessary
9. Hands are to be disinfected each time the buffet is approached
10. Rooms, dining halls and lecture halls are to be aired out on a regular basis
11. Contact with people that are not members of the closed community is to be minimized, distance to be kept and/or facemasks used.
Contact With Visitors At Tauernhof
1. Towards visitors that are not part of the closed community ("Gästegruppe") a two meter distance must be maintained and/or a facemask used.
2. The same regulation applies to the visitors themselves.
3. In indoor public areas, especially the Bookstore and the Reception, each member of the closed community, just as well as other visitors, needs to keep a two meter distance and wear a facemask.
4. Except from the registered guests for the respective camps, no other guests can stay at Tauernhof these days.
Emergency Sickness Plan
1.Immediately inform a member of staff in case of suspected infection with the virus
2. Person affected goes into isolation in a previously designated room
3. Check the sick person's temperature if possible
4. If the sick person needs to leave his/her room he/she needs to wear a facemask (FFP2)
5. All those in contact with sick person ( bringing food to the room, transport etc.) need to wear a facemask (FFP2)
6. Staff accompanying the sick person for transport to a doctor needs to wear gloves and a FFP2 mask
7. Only responsible staff (Tauernhof Director or CoDirector) will determine when the recovered person can leave the room again
8. In case the sickness is worsening ( fever etc.) contact a doctor
9. If an infection with SARS-Cov-2 is suspected, the transport of the sick person must be organized through an ambulance (Tel. 14844, make sure to mention "Suspected Corona-Case")
10. Further arrangements will decided by the doctor or responsible authorities
11. Rooms are to be cleaned according to the hygiene plan
12. Proper disposal of facemasks and gloves after contact with a sick person
Qualified Doctors
Dr. Klaus Karrer: 03687 22589
Dr. Oliver Lammel: 03687 81081
Dr. Michaela Sulzbacher: 03687 24785
Dr. Maria Thier: 03687 22470
Dr. Thomas Zorn: 03686 22040
Doctors On Duty
Visit www.ordination.st
If no doctor is available, call the Austrian Health Hotline 1450 and follow the given instructions
We are looking forward to welcome you here and hope your time with us will be one of many blessings and recreation.
Your Tauernhof Team