Each year we offer two English speaking Bible Schools: In Fall (12 weeks) and in Spring (8 weeks).
These intensive courses are intended to encourage the growth of Christians so that they may be equipped for effective Christian living and service. A four month (Upward Bound and Fall Bible School) or six month (Spring Bible School, Upward Bound and Fall Bible School) course is possible when you combine the different programs.
Our students come from various countries and denominations, which creates a valuable multicultural learning environment. This international interdenominational environment provides the opportunity for a deeper understanding and appreciation of the worldwide body of Christ. Tauernhof provides a personal setting in which to study, form great friendships, learn together, take responsibility, and above all to grow deeper in your relationship to Jesus Christ.
Spring 2020
Bible SchooL
DATE: April 26 – June 20 | 2020
PRICE: € 2.430,00
Availability: OPEN
UPWARD BOUND
Adventure Bible School
DATE: April 26 – June 20 | 2020
PRICE: € 1.996,00
Availability: OPEN
FALL 2020
Bible School
DATE: April 26 – June 20 | 2020
PRICE: € 3.389,00
Availability: OPEN
Here is some important information that will help you in preparing to come to Tauernhof. Please read it through carefully. We look forward to having you here!
The objective of this relatively intensive and concentrated course is to provide training for Christians, in order:
1. To facilitate the deepening of relationship with, faith in, and commitment to the Lord Jesus Christ, i.e. to come to personallyexperience the reality of His indwelling life – Christ in you
2. To increase our knowledge of God's Word
3. To provide opportunities for practical application of spiritual and mental learning
4. To promote the development of the Christian as a whole person, i.e. spiritually, mentally and physically
5. To give students the advantages of cross-cultural and multi-cultural Christian exposure, also by providing a community environment which encourages Christian fellowship, maturity, responsibility, participation, and cooperation
To this end, the course consists of teaching by Tauernhof Bible School and Torchbearer's International staff, as well as guest lecturers, on books and subjects including:
in Fall: Old Testament Overview, Gospel of John, Exodus, Romans, Prayer that Works, Hebrews, 1 Corinthians, Colossians, The Person & Work of the Holy Spirit, Personal Evangelism, Missiology & Cultural Theology, Life Issues, Life Stewardship, Proverbs and…
in Spring: 1 John, Life with a Capital L, Ephesians, Spiritual Endurance, Worldview, The Greatest Life on the Planet, Galatians, Malachi, The Life of Elisha, 1 & 2 Timothy, Relationships, Life Stewardship & The Kingdom of God as well as various related topics.
The basic
weekly schedule
consists of
Four lectures and seminar hours daily Monday to Friday. Afternoons are generally set aside for personal study and relaxation. Saturday is free for recreation and optional outings, and day trips and Sunday is set aside for worship, fellowship and relaxation. Since it is a school with a capacity of around 84 students, Tauernhof enjoys a warm and personal atmosphere, in a close community made up of students from various countries and cultures. You will share a room with typically three to five roommates.
Besides classes
there are various
Readings, assignments, seminars, and opportunities for application and interaction in services, devotions, studies, fellowship and prayer times, and also various outreach involvement in the surrounding area. Students will be divided into smaller groups for some of these purposes. A fitness plan is also a vital part of the course. Students are also involved in daily household duties, as well as weekly blocks of practical work, such as cleaning, maintenance and gardening. Also of importance is time for study and sports, both individually and as a group.
"Love the Lord your God with all your heart and with all your soul and with all your mind. This is the first and greatest commandment. And the second is like it: Love your neighbour as yourself."
(Matthew 22:37-39)
It is our desire and prayer to help students and staff alike to love God and our neighbours as Jesus commanded us to. We are from different cultures and backgrounds and that can be exciting and mutually beneficial. In humility we should value others above ourselves, not looking to our own interests but to the interests of others (Philippians 2:4)
We must also remember we are not called to get our standards from the world; we are called to live a life that is "set apart" (Leviticus 18:2-4)
To conduct ourselves in a manner worthy of the gospel of Christ (Philippians 1:27)
To be in the world but not of the world (John 17:15-16, Romans 12:2).
Schladming is a small, traditional Alpine village of 4,500 inhabitants. Your behaviour will be noticed and talked about by locals. More than that, we "live in His sight" (Ephesians 1:4). That is an enormous privilege and responsibility. This is what Community Living in Christ looks like and why…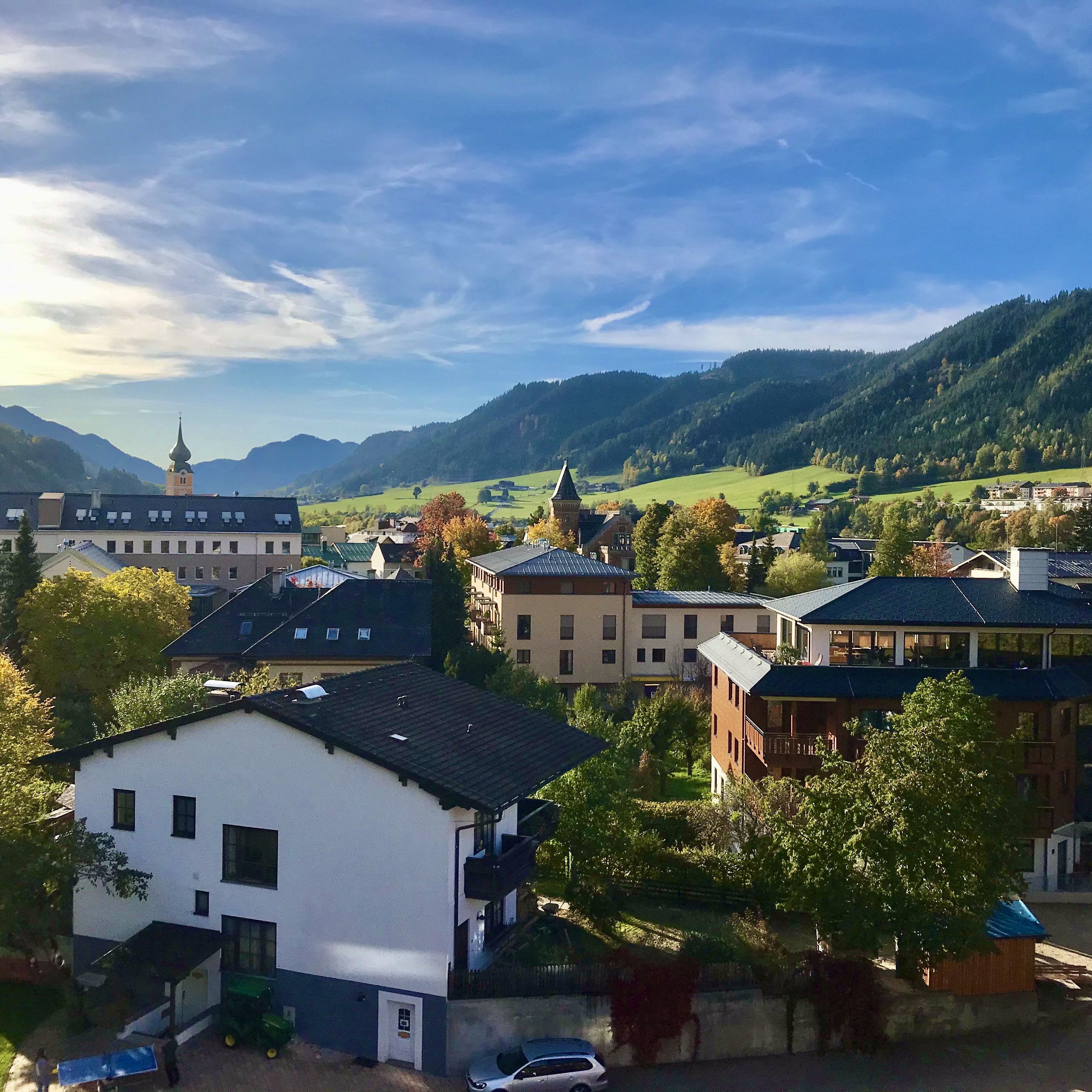 Finally
"No temptation has overtaken you except what is common to mankind. And God is faithful; he will not let you be tempted beyond what you can bear. But when you are tempted, he will also provide a way out so that you can endure it." (1 Corinthians 10:13)
If you have any questions, please first refer to the FAQ's page on our website and if that is unable to help you, feel free to contact the Bible School Registrar: registrar@tauernhofaustria.at
We as the staff are praying for you as you prepare to come to Tauernhof. We are anticipating this course to be a very valuable time of challenge and growth in the Lord. Be praying that the Holy Spirit will prepare you for all that God will do in your life, and also for your fellow students, lecturers and staff as we expectantly approach our time together.

We look forward to welcoming you here!